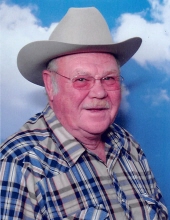 Robert Makemson, 78, of Danville passed away on January 27, 2017 peacefully at his home.
He was born on February 27, 1938 in Vermilion County, IL the son of Ray and Nellie (Morrow) Makemson. He married Judith Sands on March 1, 1959 in Danville, IL. They shared 57 years of marriage and she survives.
Bob will be deeply missed by his wife, Judy, children; Bill (Teresa) Makemson of Danville, Lora (Tom) Reynolds of Danville and David (Lisa) Makemson of Danville, brother, Bart (Angie)
Makemson of Danville, twelve grandchildren, thirteen great grandchildren and special friend, Ron Mockbee.
He was preceded in death by his parents, three sisters, one brother, two grandsons and special friends, Delores Curry and John Hoover.

Bob was a truck driver for Hires Trucking Co. for 12 years, then drove for McCartin McCauliffe Construction for 13 years before retiring in 1992. He was the caretaker of Bethel Cemetery in Blount Township for over 60 years and the road commissioner for 4 years. Bob was a Cub Scout leader, 32nd degree mason of Anchor Lodge #980 and a member of CrossRoads Christian Church. He loved hunting, fishing, gardening, camping and most of all watching his grandchildren and great grandchildren play sports.

A celebration of Bob's life will be on Wednesday, February 1, 2017 at 10:00 AM at Sunset Funeral Home and Cremation Center in Danville with Miles Clark officiating. Visitation will be held on Tuesday, January 31, 2017 from 4:00-8:00 PM at the funeral home. He will be laid to rest at Bethel Cemetery. Memorials can be made in care of his wife Judy. Please join Bob's family in sharing photos and memories on his tribute wall at www.sunsetfuneralhome.com